Shopping in Kiev
Kiev might just be the best shopping destination in Europe. Really! In Kiev you may find a dozen of fashionable boutiques of both the world's and Ukrainian designers – and take advantage of depressed and depreciated local currency which translates for deep savings for you.
Here is our shopping guide to the most popular shopping malls in Kiev:
Gulliver is situated both in the historical and business-administrative centre of the city (1A Sportyvna Square). On the vast territory of the shopping center you may find more than 100 various stores: fashion, classic and youth wear, footwear, sport goods, children and household goods, gifts and accessories, including brands of Spanish group Inditex (Massimo Dutti, Bershka, Stradivarius, Pull and Bear, Oysho), Polish brands of LPP (Reserved, Mohito, Cropp Town, House), also many brands have opened their first stores in Ukraine, such as boutique Versace Collection.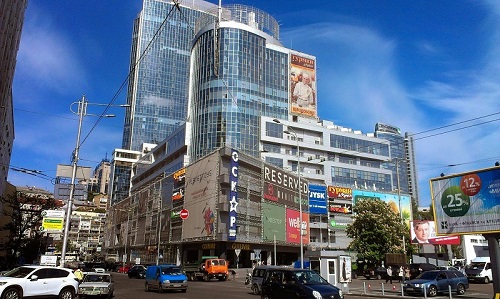 Ocean Plaza is located in the heart of the Kyiv – unique location of a massive sized shopping and entertainment center, yet in the prime center of city center (next to Lybidska metro station, 176 Gorkogo Str). It seems to be the largest shopping center in Kiev with the broadest range of products, services and entertainment: about 400 stores of leading international brands (30% of them - completely new brands in Ukraine), 40 restaurants and cafes, hypermarket "Ashan – the Ukrainian and Russian version of Walmart", "Cinema City" and children's entertainment center "Happylon" (this is quiet wonderful for adults as well). And we have to mention about Champagne Bar: you should just come here and you'll fall in love at first sight in Kiev!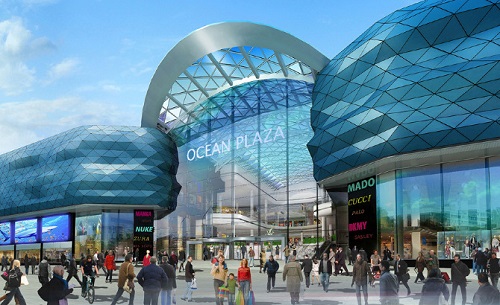 Metrograd. The Ukrainian goods are in the heart of the capital (from Lva Tolstogo metro station to Bessarabska Square)!It also has a dozen of stores dedicated to women and men wear, perfumery, jewelry, household goods etc. It is one of the best shopping and entertainment place for the entire family and for those who are looking for the Ukrainian goods!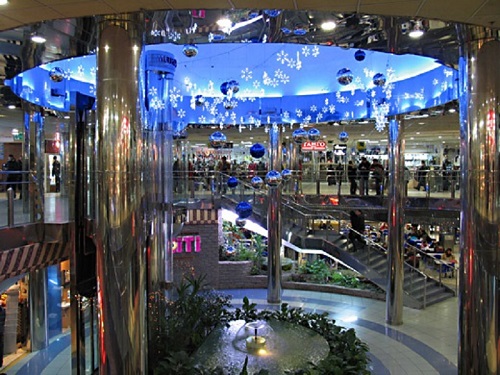 Of course the list of shopping malls in Kiev is not limited only by these centres. Globus, Dream Town, Sky Mall are also worth visiting places both for shopping and entertainment.